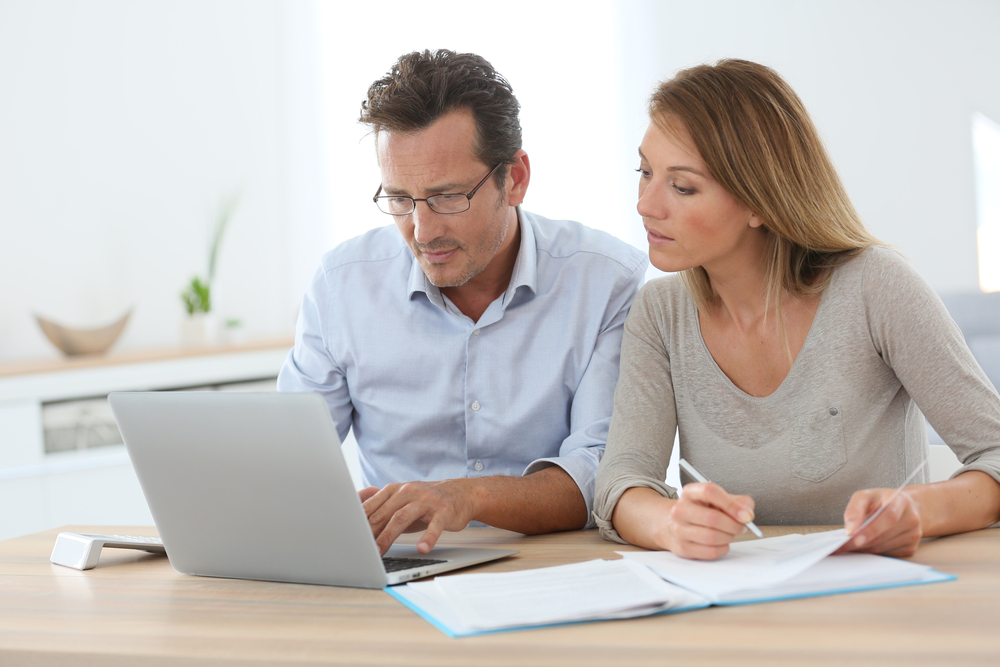 Starting your retirement can be an emotional but exciting time. It can also cause some financial strain. It's never too early to start planning. One of the first things you'll need to decide when laying out a post-retirement financial plan is whether you will stay in your current home or downsize.
Moving into a smaller home when you retire has its advantages. Whether you downsize to save money, pay off debt, or
reduce the amount of home maintenance and stair climbing you need to do
, be sure to think about these factors when it comes time to make those hard decisions.
The Cost of Selling
Selling your home isn't free, so it's important to be aware of all the costs involved and weigh them against the cost of keeping your current home. For example, if you live in an older home, you may need to update much of the house to get the best price. If upgrades are necessary, you'll need to decide whether you will complete them yourself or hire a professional and then determine how much they are likely to cost.
Once your home is in shape to sell, you'll need to decide whether to work with a realtor. A realtor's commissions would further reduce your sale profits, but they may be able to get you a better price or move your home faster than you would be able to on your own. Don't forget that when you sell your home, closing costs and taxes can also take a big chunk out of your bottom line.
The Cost of Moving
Let's say you decide to sell your home. Now it's time to find somewhere new to live! While perusing Zillow listings and going to open houses can be fun, it's important to consider all of the expenses that can be involved with moving. Take a clear look at your current finances compared to what you would pay in a downsized home. Write down your current budget, including your income and housing-related expenses, and make similar lists for the various post-retirement housing possibilities you're considering. Be sure to include current and projected amounts for
Your income

Monthly rent or mortgage payments

Homeowners insurance

Local taxes

HOA fees

Utility bills

Maintenance costs

Other costs such as cable, internet, security services
If your goal is saving money, you'll be able to clearly see how much, if any, you're likely to save with each potential move.
The Emotional Cost of Downsizing and Moving
The cost of downsizing from your current home isn't only financial. It can take an emotional toll, as well. You may have spent many years and made many memories there. The doorways might still bear marks that document your children's growth over the years, or you may not want to give up hosting the backyard Fourth of July parties that have become famous in your neighborhood. You might also be anxious about the thought of making new friends and building up a new support system, especially if you're considering moving far from your current home. These are all valid reasons to hesitate. Before you make the leap, be sure to process these feelings and decide if you can let go and start over in a new place.
The Advantages of Downsizing
It can be exciting to start fresh in a new community! You'll get to find a new home, possibly even your forever home. Downsizing can reduce your home maintenance, saving you time and energy. If your current home has more than one story, giving up the stairs can also be a welcome change.
Downsizing to a home in an active adult community puts you close to neighbors who are in similar stages of life and enjoy similar activities, giving you instant opportunities to meet new people.
An active adult community is NOT a retirement community! Residents may be retired, working, new empty nesters, or simply just starting new chapters in their lives. These communities provide plenty of amenities to enjoy when you want to relax, focus on your health, or socialize with neighbors. Clubhouse facilities often host community-wide events, and many include swimming pools and fitness centers. There are plenty of single-level floor plans that you can choose from and personalize, and maintenance tasks like snow shoveling and mowing are typically taken care of.
Downsizing doesn't mean you have to give up the lifestyle you love. If moving into an active adult community sounds like an enticing way to spend this next chapter of your life, subscribe to our blog to learn more.