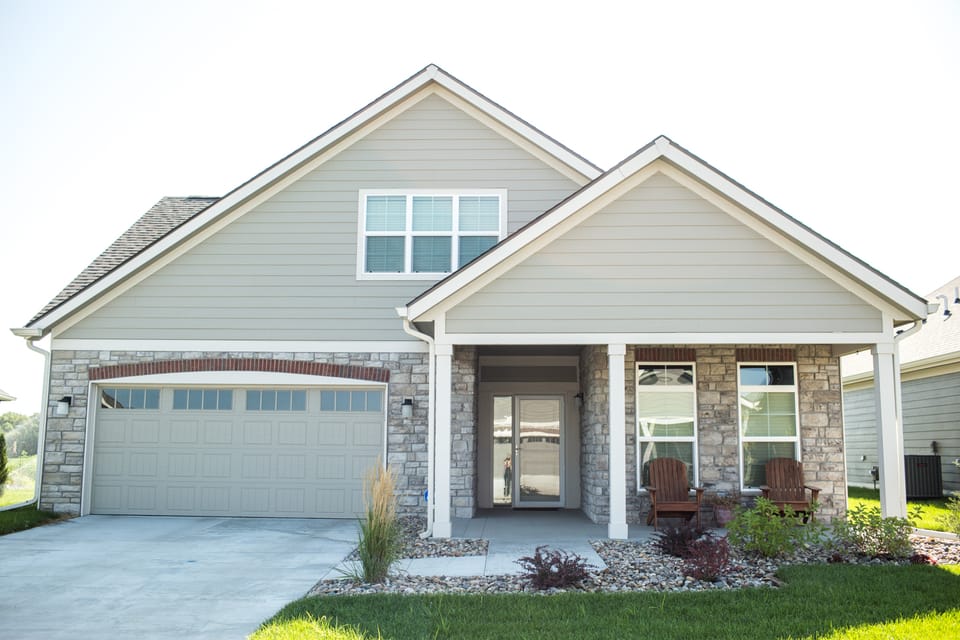 Owning and maintaining a multi-level home can be hard, time-consuming work, especially as you age. Your life could be much simpler by transitioning to single level living in an active adult community!
Here are five reasons you might love owning a zero-entry home.
Less maintenance, less stress.
Whether you're washing windows or cleaning the floors, any kind of home upkeep is much easier when you only have to worry about one level.
Also, owning a home in an active adult community also means you can stop mowing and get back to doing what you love! When you aren't filling your day with yard work, you have more time for hobbies, passions, friends, and family.
Goodbye, stairs.
Single-level living means there is no stairway taking up too much space in your home. Doing laundry is made easier, and there is no need to go all the way downstairs in the middle of the night when you need a drink of water.
This also makes your home safer to navigate, especially if you deal with mobility challenges. Entering your home is simple for you and your guests, as many of these homes don't have stairs leading up to your front entrance.
This style of house typically has an open concept, and in an active adult community you often get to personalize your home in order to create the perfect space to host your family and friends.
Mute unwanted noise.
Did you know that sound travels up? For example, if your bedroom is situated above your living room, you may hear your grandkids giggling during a living room campout or your spouse watching television while you are trying to sleep.
Easy evacuation and shelter.
We all hope to remain safe in our homes, but unfortunately emergency situations can occur. In the event of an incident like a fire, having a simple path out of your house will make it easier to swiftly get to safety.
If you live in an area that experiences severe weather conditions like tornadoes, being able to quickly seek shelter without having to travel up or down a flight of stairs will provide peace of mind for you and your loved ones.
Accessibility for anyone.
Whether you have an aging parent or a child in a wheelchair, a home with only one level to navigate provides several possibilities a two-story home does not. Single-level living means bringing in groceries is a breeze, and any guest can move freely from room to room.
No matter what stage of life you're in, you can appreciate the ease a zero-entry home provides.
Active adult communities like Iowa's Epcon Communities also give you access to clubhouse facilities and like-minded neighbors in similar stages of life. Subscribe to our blog to learn more about owning a single-level home in a community like ours.