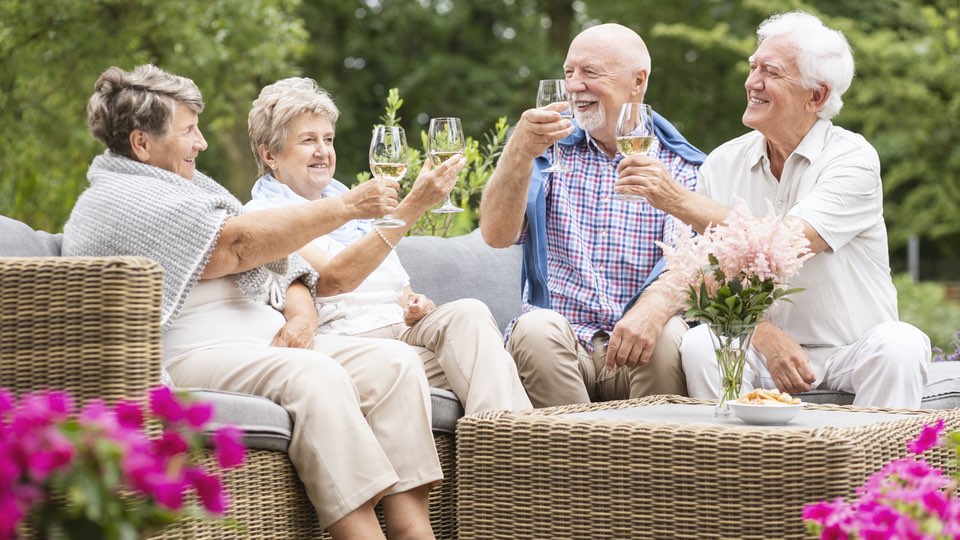 In times like these, it's important to have a community of friends and family close by for support. A close-knit community should be sought above all else. Cultivating meaningful relationships may be different right now due to social distancing, especially for people who identify as introverts.
Even so, surrounding yourself with people who understand you, and have similar interests as you, can be uplifting and beneficial for your mental and physical health.
The impact of your community
Humans are social creatures. It's important to keep up your relationships even if you're stuck at home. There are several physical and emotional health benefits to finding your community. Did you know that feeling like you fit within a group of people can help you manage your stress? We cope better with stressful situations when we feel supported.
According to the World Health Organization, more than 20 percent of adults aged 60 and over suffer from a mental or neurological disorder, with depression being the most common. But being more social has a number of other positive effects outside of just being happier. When you take part in social activities, you can lower your blood pressure and reduce the risk of other health-related issues.
Belonging to a group of friends and/or family who truly understand you also gives you a sense of purpose. It feels good to share a common experience with another person, even if it's something as simple as liking the same song or movie.
Finding where you belong
Making friends later in life is not only possible, but necessary! If you are struggling with loneliness, all it takes is one small step forward to begin building a sense of belonging. There are a few ways to find where you fit, but you first need to make an effort to meet people or solidify existing relationships. You can't belong anywhere if you don't put forth the energy to engage with other people.
Surround yourself with like-minded people who can identify with where you are in life—this can make finding common ground easier. Consider trying new things, like joining a fitness class at your local gym or book club. Contact organizations who are always looking for volunteers and offer your help. Reach out to a friend you haven't seen for a while. Ask your family to set up a Zoom call on a weekly basis. The possibilities are truly endless; you just need to find the one that works for you.
Where to find your tribe
If you've been intentionally trying to cultivate meaningful relationships in your life but are coming up empty, it could be time to make a change. Having a sense of community is crucial, regardless of your age or where you are in life. You may have a beautiful home filled with cherished memories, but if your neighborhood doesn't engage with one another, you could end up truly hating where you live.
Active adult communities provide the perfect space to meet new people or deepen existing relationships. If you are a recent retiree, empty nester, or just want your life to change, a community like Epcon has its advantages.
These neighborhoods are created with social adults in mind, so there is an abundance of opportunities to meet new people who are in similar stages of life. Your personalized single-level floor plan has more than enough space to safely socialize with new and old friends alike!
Your life is richer and more meaningful when you find the place where you belong. At Epcon, we strive to give you that space. Subscribe to our blog today to learn more about how Epcon can help you find your tribe.