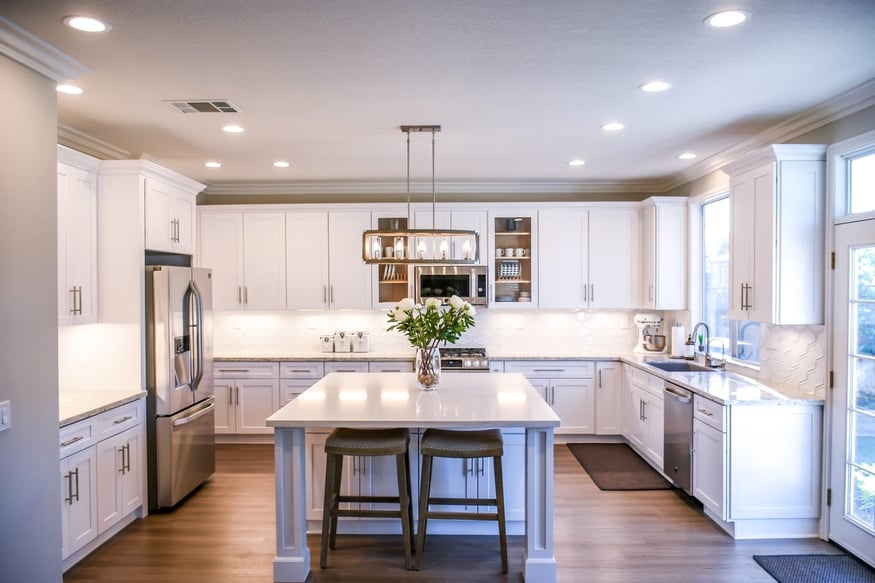 With an empty nest, you've decided it's time to move into a home that better fits your new lifestyle. The question now is what type of home that is. While the simplicity of moving into an existing home is appealing, you have specific wants and needs for your next home that you don't want to compromise—and might not be able to find in the limited choices available on the market.
You could build your custom dream home and get everything you want down to the last detail. However, that means you need to be ready to commit to the work of planning every last detail as well as paying the premium price that comes with a custom build. There is a middle road, however: purchasing a new personalized home.
Custom Homes
A custom home is what you can construct after purchasing land of your own. A custom home project is a blank slate on which you can create your vision with the help of an architect and construction crew. You select the location, purchase the land, work with an architect to plan the interior and exterior layout, and have virtually endless options, from roofing and siding to appliances and fixtures.
Custom homes are often more expensive for several reasons. Because a custom home is the only one of its kind being built, a builder won't able to take advantage of discounts that are available when materials are purchased in bulk. Labor costs also tend to be higher in a custom home, where builders aren't able to rely on standardized processes for completing the project. Additionally, any issues that arise during construction can result in added costs that could exceed your budget as well as construction delays that could set back your move-in date.
Personalized Homes
While a personalized home doesn't give you quite as much control over how your house is constructed as a custom build, this could actually be a positive. Less control means less need to attend meetings and make endless decisions, which can lead to less stress and hassle for you and your spouse. You can choose from multiple floor plans and add personalized touches where they're important to you. For example, you could add a screened porch or fountain to your private courtyard or choose or a bonus suite or gourmet kitchen. You can also select finishes like countertops and flooring.
A personalized home in an active adult community can be an ideal option for discerning empty nesters. Active adult communities offer personalized homes at a variety of price points. Neighborhoods like Iowa's Epcon Communities create communities of people at similar stages of life while providing access to clubhouse facilities, low-maintenance living, and other perks. Subscribe to our blog to learn more about living in an active adult community.