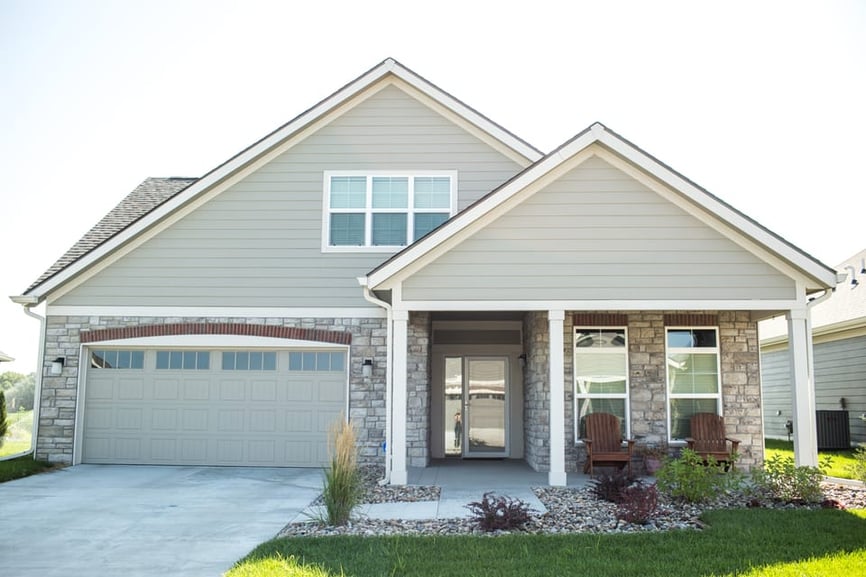 Building your dream home is about more than floor plans or materials, especially when it's time for a fresh start in a new area. Finding a vibrant, safe, thriving location is essential to the building process, and Waukee, Iowa, checks all the boxes for active adults who want to live a life that feels like a vacation. Epcon's trusted home builders are providing the ideal home building experience in the Dallas County area to get you settled in this engaging and friendly community.
A Day on the Town
City people and small-town folks alike will find themselves surrounded by activities and events throughout the year in Waukee's clean, modern downtown area. For the fashion-minded resident, Mainstream Boutique offers a collection of on-trend clothing and eye-catching jewelry, but if you prefer vintage styles, Waukee is also home to several antique stores.
The distinctive, secure, and welcoming feel of downtown Waukee makes it easy to meet new people and connect with longtime friends. In the summer, the Waukee Art Festival offers a look at the creative heart of the community, while the Palms Theatre & IMAX provides a taste of culture year-round. The historic Triangle Park in the center of Waukee is perfect for enjoying a coffee in the gazebo or for a visit to the Farmer's Market from June to September.
Grabbing a Bite
Waukee has a robust food culture with many options for familiar tastes and creative new fusion foods. Central Standard serves up classic burgers alongside some flavors that are anything but standard, like the Ghosted Habanero burger and Barbacoa nachos. Wasabi has a full menu of sushi as well as several Korean and Thai food options. For sweeter treats, Waukee Ice Cream Shoppe and Home Sweet Cone both scoop up small batch ice cream and soft serve, plus a variety of baked goods!
When you're ready for drinks with a view, Penoach Vinyard & Winery has gorgeous sunsets and delicious wines, often accompanied by live music. Or try Barn Town Brewing's selection of zany beers and ciders like the Cake Batter Drive-In IPA or Hawaiiowan Punch! Outdoor seating makes Barn Town Brewing a fun summer option for brunch or for drinks in the evening.
Keep It Moving
Whether you enjoy small, boutique-style group classes or solo workouts in an open-floor gym, Waukee is home to several fitness clubs, studios, and facilities. Indigo Yoga & Fitness is your home for classes in barre, cycle, and a variety of yoga styles. For a team-based exercise experience, Krave Gym specializes in circuit training with personal trainers and custom workout plans. CITYROW is the place to go for rowing classes targeted for full-body strength training.
If you prefer to burn your calories outdoors, Waukee has gorgeous, well-maintained paths and trails for walking and hiking. The Heart of the Warrior trail runs three miles through town with paved paths and underpasses—perfect for walking or jogging while staying safely away from traffic. Waukee is also one of fourteen towns in the Des Moines area located along the award-nominated Raccoon River Valley Trail, which runs a total of 89 miles through some of Iowa's best scenic locales for bird watching, fishing, and camping. Take a day hike to soak in the natural splendor and fresh air, or spend a week walking the whole loop, spending comfortable nights in the various hotels along the way.
Interested in learning to play golf? Sports and fitness enthusiasts alike can get their steps in playing nine holes at Sugar Creek Municipal Golf Course. You can also play endless holes virtually at Broheim's Indoor Golf and Pub.
Finding the right location is more than half the battle when you're ready to settle into a new home. No matter your interests and tastes, Waukee has activities and a community for you, so your daily life will feel just as comfortable as your personalized home. When you're ready to build your home in Waukee, Epcon is ready to take you every step of the way through the building process to ensure that your finished residence is the perfect fit, so that you can get back out the door and back to living your exciting, active life. Our homes can be personalized to your specifications so you have the flexibility to build the home of your dreams. Subscribe to our blog to learn more about our communities.