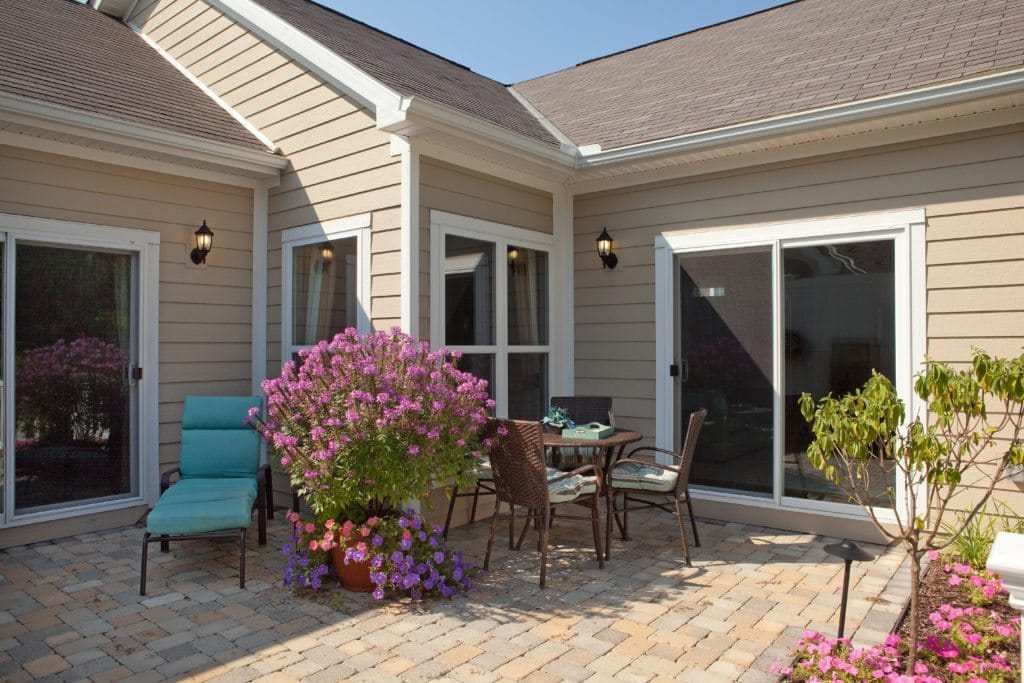 Comparable to the concept of universal design, zero-entry (also called zero-step entry) building principles are used to construct homes that can be accessed without stairs, instead using gentle slopes and minimal thresholds. For homeowners, that means easy entry, reduced risk of injury, and convenient access. Check out these benefits of owning a zero-entry home to help you decide if it's the right move for you.
Accessibility for Everyone
One of the major benefits of owning a home is the opportunity to share it with the people you love. In some cases, the presence of stairs poses a real challenge to your guests. Whether you have an aging parent who requires a walker to get around or a dear friend whose child is in a wheelchair, you understand how a zero-entry home can provide a number of opportunities that wouldn't otherwise be possible. Even if there isn't currently anyone in your life who has limited mobility, designing your home for universal accessibility means that you won't miss out on hosting any get-togethers in the future.
Reduced Risk of Injury
No matter what your age, stairs are a tripping hazard. The older you get—and let's face it; we're all getting older—the riskier stairs become. In areas of the country prone to ice, snow, and sleet, exterior stairs can become a serious hazard. Slipping, tripping, and falling will almost always result in injury—even if it is just to your pride. But, as you age, those injuries are likely to be more severe and have a more detrimental effect on your overall health. With a zero-entry home, you eliminate this hazard and its potential for injury.
Convenience at All Stages of Life
When it comes down to it, stairs are an inconvenience. They're an obstacle in your path, and if you don't need them, why have them? A zero-entry home allows you to walk freely in and out of your house. So, whether you're bringing the groceries in, walking out your front door to greet your neighbors, or inviting friends and family in for a dinner party, everyone has a convenient pathway. Zero-entry design allows you to stay in your home regardless of any change in your mobility. No matter what stage of life you're in, you can appreciate the ease of use that a zero-entry home provides.
The best years of your life are still ahead of you! Make the most of them in one of Epcon's active adult communities. Each of our floor plans is zero-entry, which means they're easily and safely accessible no matter what your level of mobility. Future Epcon homeowners may also choose to adjust their floor plan to be ADA compliant to ensure a fully accessible home for all family members. Contact our team to learn more about the Epcon lifestyle and our community advantages.