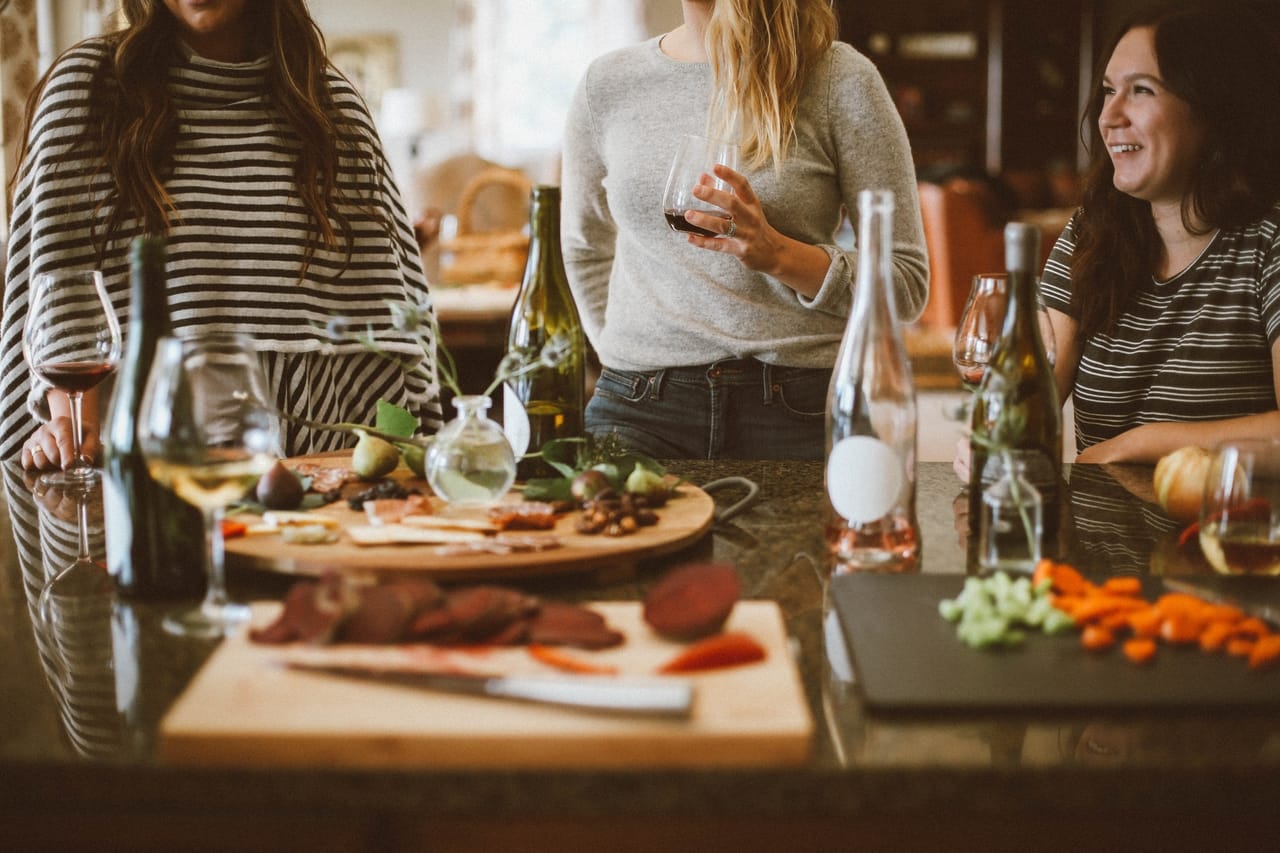 Hosting a party in your home can be stressful, no matter what the purpose is. Maybe you want to meet new friends in your neighborhood. Perhaps this is the first time the whole family has gotten together since they all moved out and left you an empty nester. Or, maybe this gathering is the first after the passing of your spouse. Whatever the case may be, throwing a party doesn't need to take weeks to plan or zap all of your energy. Remember these three tips to keep things simple when planning your next gathering.
Limit the guest list.
Try keeping your guest list to just family and friends. Playing hostess can be stressful enough without worrying about charming neighbors or people you barely know. Loved ones most likely won't care about a finicky door handle or a wobbly chair. They'll be too busy catching up with one another and having fun to notice.
On the other hand, if you are looking to make new friends, extend an invitation to the homes on either side of yours, or to just a few across the street. It's hard to have a conversation with thirty people when they're all talking in your kitchen; it is much easier to get to know someone in a small group setting.
Receiving a physical invitation through the mail can be fun, but they are not necessary. Simply invite whoever you want over by sending a mass text or email, call your loved ones with the details, or even knock on their front door!
Only deep clean if you want to.
When is the last time you inspected someone else's window sills or baseboards? Probably not often. Don't worry about deep cleaning your entire home, unless it will help keep your stress level down. No one will judge you for not cleaning your windows on the inside AND the outside.
A good rule of thumb is to tidy up your home by focusing on the main living room and high traffic areas you know people will either congregate or use, like the kitchen, living and dining rooms, and bathroom(s). Close the doors to any other room you don't want to clean or have people in.
Keep the menu simple.
It's always a good idea to serve food or snacks at any kind of gathering. Order pizzas or takeout instead of preparing a feast to keep things low key. If you love to cook, prepare something you've successfully cooked multiple times and get the bulk of it ready the day before the gathering so only the finishing touches need to be handled on the day of. This takes the stress out of the kitchen and helps you relax, giving you the energy to focus on your guests and make them feel welcomed in your home.
And, if someone offers to help you in the kitchen, brings a side dish, or shows up with paper plates, accept their help or gift with a smile… they just made your life a lot easier!
If your current home isn't suitable for hosting all of your loved ones, it may be time to move into one that is! Epcon has just the zero-entry, open floor plan for you, which you can make your own by choosing from several personalized options.
In an Epcon Community, you will also be surrounded like-minded neighbors in similar stages of life, making it easier to meet new people and make friends.
Subscribe to our blog for more information!