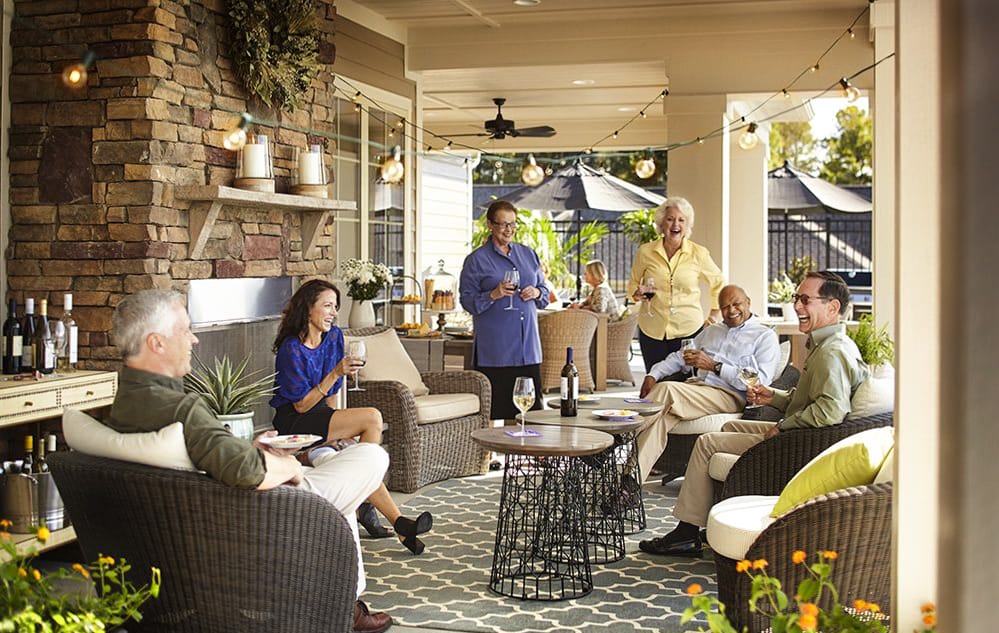 You're enjoying the golden years of your life. With an empty nest, you have plenty of time and energy for all the activities you love. When it comes to settling into the home of your dreams, choosing an active adult community comes with many benefits. Here are a just a few ways this lifestyle choice can help you make the most of these years.
Help With Maintenance
Why spend your waking hours keeping up the exterior of your home when you could be doing something fun like swimming with friends or playing a game with your spouse? Many active adult communities offer maintenance services like
Lawn mowing
Irrigation
Fertilization
Garbage removal
Snow removal
When these kinds of regular maintenance tasks are taken care of, you can spend more of your time doing what you choose.
Safety and Security
Active adult communities are designed with their residents' needs in mind. This means that most units are fully accessible without stairs. Floorplans may even be ADA compliant, meaning that no matter how your mobility may change, you'll be able to remain self-sufficient in your home for as long as possible.
Healthy Amenities
Whether you're working out in the fitness center or doing water aerobics in the pool, the convenient, health-minded activities provided by your active adult community are sure to enhance your well-being and quality of life. Exercise, socialization, and fun all combine for amenities that can improve your health and wellness throughout your fifties and beyond.
Fun Activities
Do you like having lots of fun things to do and getting to know your neighbors? If so, an active adult community could be the perfect opportunity for you. Most specialized communities offer events and activities designed for their residents.
Socialization With Other Active Adults
Perhaps one of the strongest appeals of living in an active adult community is the abundance of opportunities to socialize with other residents who are in a similar stage of life. Having a community of people who can appreciate these years with you can help enhance your experience.
If you're ready to take advantage of all that an active adult community has to offer, contact the experts at Epcon Communities! Our team of home building professionals can help you personalize the perfect home for your active lifestyle. You're sure to enjoy the many benefits that come with living in one of our elegant communities. Find out more and start planning for your forever home today!